Common Places Homeowners Find Mold Damage in Their West Chicago Homes
4/29/2018 (Permalink)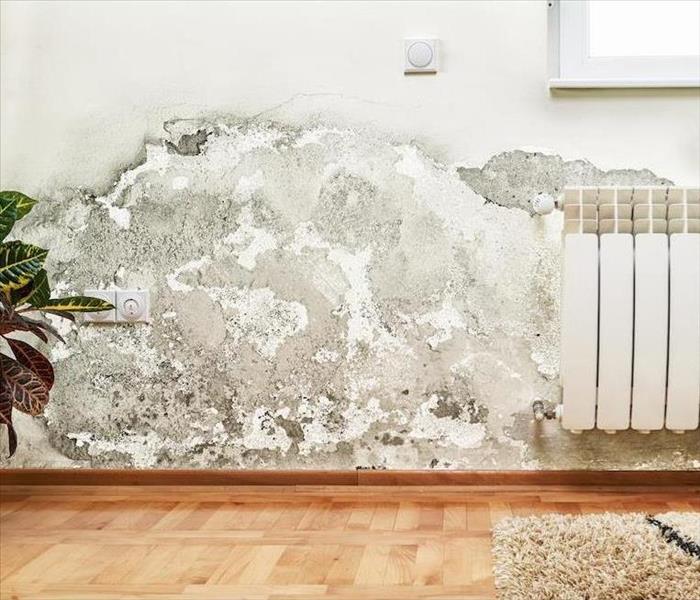 When you discover mold during your cleaning process, contacting SERVPRO is the best recourse. Call right away for best results.
SERVPRO Technicians Investigate the Cause of the Current Mold Infestation and Offer Changes to Prevent a Recurrence
Spring cleaning time lurks right around the corner in West Chicago. Many homeowners might find long-lost items while others might find less appealing surprises. During the long winter months, conditions can develop that lead to damaged areas in the home.

Homes in the area can develop mold damage in West Chicago slowly and wholly hidden away, keeping homeowners in the dark about how much microbial activity takes place. Once homeowners begin clearing away accumulated dust and moving things around to clean behind and under furniture, inside cabinetry, and other often neglected areas, the true scope of any damage begins making itself apparent.

Most often, residents find mold damage in damper areas, such as under sinks and behind washers with leaky hoses. Other locations exist, though, and checking for the presence of mold provides the first step in protecting the rest of the home. The locations include entire areas, as well as smaller nooks and crannies.

Both attics and basements accumulate moisture during the winter because they often contain less insulating material while they also receive little or no heat. Constant fluctuations mean condensation continually happens as your home breathes. Heating systems move microbes and spores around your home's interior, but many locations do not provide suitable sustenance to any microbes drifting to them. Attics and basements do, however, provide the moisture as well as the consumable cellulose these microbes require.

Window frames and the walls surrounding them often harbor copious amounts of mold that fed off the wetter air that seeped into your home through tiny cracks. Now that we can enjoy the warmer weather, leaving windows open seems like an excellent idea, but doing so can allow stationary mold to more swiftly enter your home. Mold can grow on screens, also, making it even more likely windier days pushes more microbes inward.

Hot showers in the bathroom, even with the exhaust fan turned on, can introduce microbes into your vent system. Ensuring that duct and vent attachments retain their seals helps keep excessive mold out of your home. The smallest split in a seam or loosened seal at the vent can permit thousands of microbes to enter your attic, significantly adding to any existing microbial populations, and risking contamination of other vents. These other vents might lead to your heating and cooling systems.

SERVPRO of Carol Stream / East Bloomingdale can help you make Spring Cleaning time more efficient and result in a much safer and healthier home for your family. Contacting us at (630) 830-6236 can help protect your family from the possible health effects of mold, and also restore your home from any mold damage found, so it is "Like it never even happened."

Click here for more information on the town of West Chicago.